The Trusted Lab's 7 piece CBD Essentials Set with Fanny Pack is for those who love or are eager to try or our top-selling CBD! 
This amazing set was created for those who love or are eager to try our best-selling CBD products. It includes our Roller Gel with 100 mg of CBD, a carry on size of our popular Travel Salve with Turmeric, Menthol, Green Tea, and Ginger, 2 Gummy packs (1 Night Time Gummy Pack and 1 Day Time Gummy), our High-Quality CBD 300mg Broad Spectrum Oil, hand sanitizer, and a Trusted Lab's fanny pack.  
As more and more research is solidified about CBD, our products will continue to be a source of high-quality, pure CBD that you can count on.
For more information about CBD and its properties, read US Patent A6630507.
Our CBD is extracted by CO2 extraction and it is never touched by any harmful solvents.
These statements have not been evaluated by the food and drug administration (FDA). These products are not intended to diagnose, treat, cure, or prevent any disease. Talk to your doctor before use if you are pregnant, breastfeeding, nursing, or if you have any medical condition or health concerns.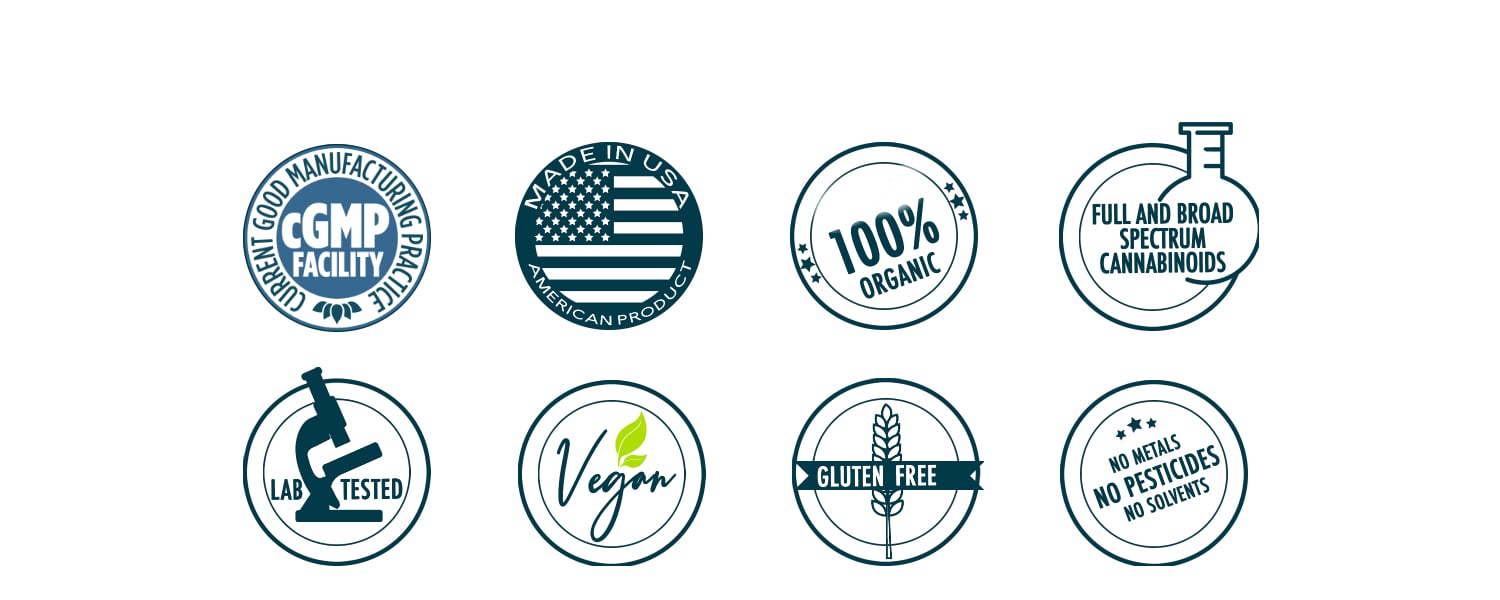 [/vc_column