Our Quality and Social Responsibility Standards
At The Trusted Lab, we care for at the quality of our product throughout its whole lifecycle. When you purchase our CBD oil, you can rest assured we would be able to identify each batch from the first day we started processing to today.
The Trusted Lab – Our lab and production facilities follow ISO quality management standards and good manufacturing practices (GMP). Our tincture line is also produced in a facility with a CDPHE license, which is especially important for companies in Colorado, as it allows us to process hemp plants as a food product. Our line is produced in ISO 9001 certified facility, which is also Eurofin Certified and is authorized by the Food a Class 1 Div 1 facility which means that our facility is explosion proof and all of our wirings, plugs, equipment are installed per regulations. This is vital not only to ensure you receive the best available product in the market, but also for you, as it shows our commitment to protect the employees who operate the equipment.
The Trusted Lab – OUR PURIFICATION PROCESS
All of the products at The Trusted Lab are made from American Industrial registered hemp. Once we have received the crop, we start the purification process, which allows us to take the whole hemp feedstock and turn it into high quality CBD oil.
Our patented technology platform allows us to produce products with up to 80% concentration of CBDwithout THC. All of our products are third party tested to be free of pesticides, solvent residues, and heavy metals.
In addition, there are no dilution concerns as there are with other oils because our oils do not contain THC. Our customers at The Trusted Lab do not have to check for their finished product to be THC compliant or worry about regulatory obstacles. It is important to note that our THC-free CBD Oil is not made from CBD Isolate- it is made from Full Spectrum.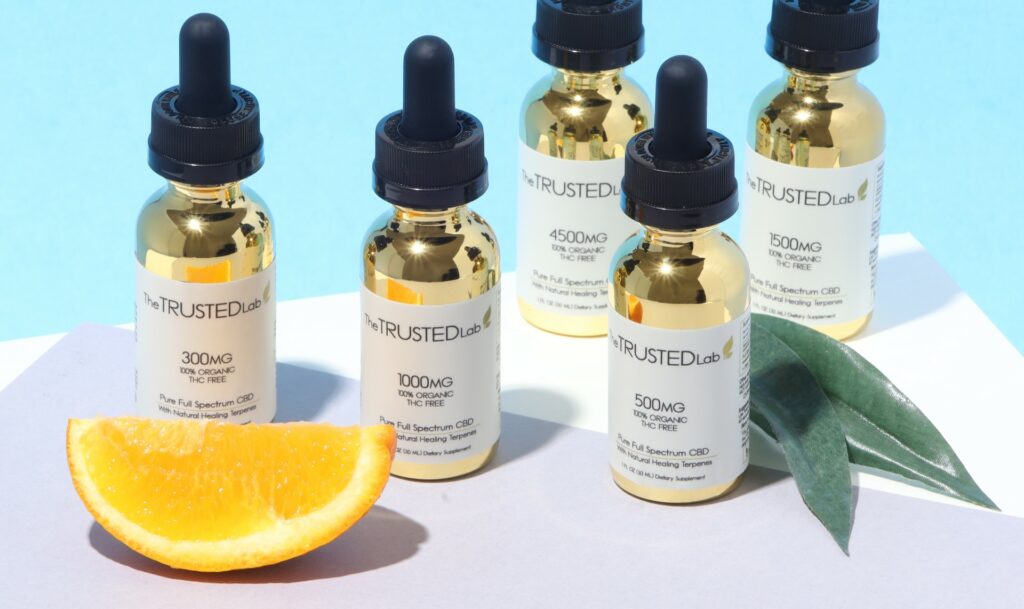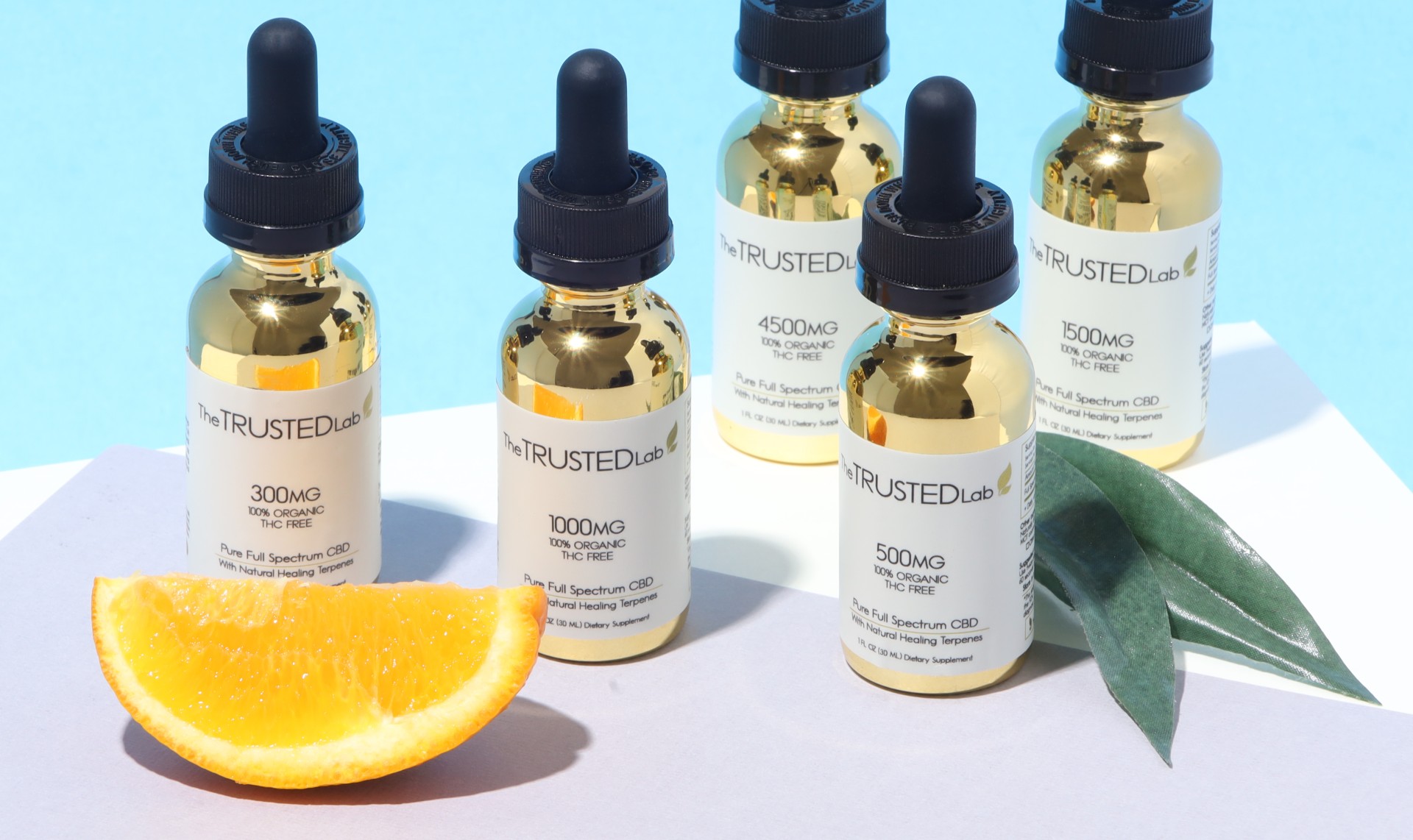 The Reality of THC
THC-Free is not created equal. Some equate the legal definition of Industrial Hemp (0.3% THC by weight) as "THC-Free" which is not the same. Others go further and pass off CBD Isolate as CBD Oil. Our CBD Oils do not contain Isolate. In addition to being free of THC, all of our products at The Trusted Lab don't contain any pesticides, heavy metals, or residual solvents.
THC-Free is important to formulators of CBD products because it protects the end customer from inadvertent consumption of THC and it opens up CBD to the mass market. Mislabeled CBD products have led to real issues with many end-consumers getting high from CBD products.
In short, people choose The Trusted Lab because they want the highest quality and most consistent CBD Oil available on the market, and they want a CBD oil they can TRUST to truly make a difference in their overall wellbeing.