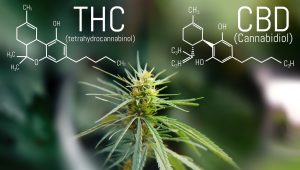 A game-changing product for a lot of people, an Isolated Spectrum is a cananbinoid extract containing only CBD.
Isolates are usually enjoyed by those who are looking to experience the benefits of a pure form of CBD. CBD is one specific type form of cannabinoids found on the hemp plant, and it accounts for over 40% of the plant's extract.
Our CBD IsoMax is different than others because it is a Broad Spectrum Tincture, that through our meticulous extraction process, we retain the natural soothing terpenes from the plant as well as CBDV, a second powerful cannabinoids.
The main difference between an Isolate and a Full Spectrum is the number of cannabinoids retained on the oil. Most Isolates just contain CBD. Our IsoMax contains CBD, CBDV, and natural terpenes. The CBD Isomax also offers a quick and efficient intake into the body while the CBDV has an extended release and prolonged effect.
Using an isolated extract offers peace of mind to those who feel more conservative about trying CBD, and it is a great way to get introduced to the properties and benefits of cannabidiols.
Our CBD IsoMax is Pharmaceutical Grade and it is are the best on the market. It is also 100% THC free, which means it won't give you any kind of high.
1. The Science
Our CBD IsoMax with CBDV is extracted from our hemp through a distillation process that allows us to extract and isolate the CBD, CBDV, and terpenes naturally found in the hemp plant, and to turn it into the highest-quality, maximum benefit isolate out there
Unlike many others, all our products have ZERO THC, no solvents, no pesticides, and no heavy metals. Our certificates of analysis and constant testing of our products ensure you will always receive the purest, highest quality CBD tincture available in the market.
All of our extracts and oils are produced from 100% organic Hemp grown on our own farm, under rigorous organic protocols and procedures. In addition, all of our tinctures are lab tested by a third party to further ensure quality, and our facilities are constantly being certified and held to very high production standards.
2. The Benefits
Our CBD IsoMax has natural occurring therapeutic terpenes and CBDV, making it the most complete Isolate Spectrum tincture of its kind. It offers a high-quality, fast-acting controlled dose of CBD and CBDV with the full benefits of the natural terpenes.
CBDV has been found to act on very specific physiological systems and problems, and the results for further medicinal use are very promising.
The two types of cannabinoids found on our IsoMax plus the terpenes have been known to help relieve the symptoms of stress, pain, worry and it has been reported they help "balance" the emotions and support an overall feeling of well-being.
All of these natural occurring ingredients are key in providing you with the numerous benefits of the full plant.
3. The Trusted Lab Formula
When you receive your CBD IsoMax with CBDV, you can expect a product with a clean, light color which reflects its purity- usually lighter color means fewer impurities.
We blend our oil with an organic fractionated coconut oil, which gives our tinctures a smoother taste and better absorption.
Upon opening the dropper of your IsoMax, you will notice a delicate floral aroma caused by the natural terpenes we retain during the extraction process. Others smell like burned sugar or smell like solvent. Not ours.
In addition, our oils do not crystallize or solidify, both of which are very common in competitor oils because of a large number of impurities. Don't be fooled by low quality isolates. A great product always looks clean, tastes pleasant and has a natural smell.
What to Expect
Finally, as you place the first drops of our IsoMax under your tongue you will experience a very pleasant taste, unlike other brands that taste like plants, chlorophyll or grass.
The feeling is that of calmness, focus, and well being. These feeling will increases as the product becomes part of your daily routine.
The experience will be enhanced with each use.